Get Best Diet Plan to Increase Immunity System With Help Of Nutrition App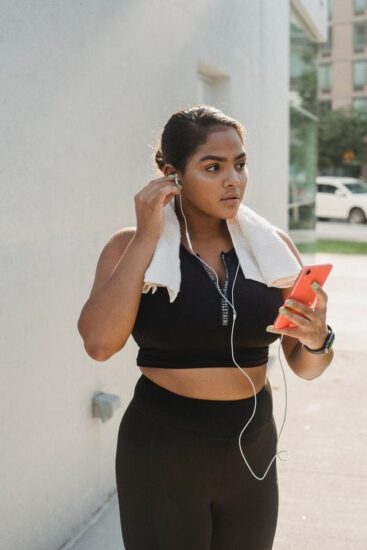 Apps on our smartphones help us do a lot of things in our daily lives. We can use them to order food, catch a ride, find a place to stay or even find our next job. Apps can also help out with our lifestyle. Diet-tracking apps help us stay on top of our calories, lose weight or even manage chronic conditions. They can also help us understand our own dietary patterns.

There are many nutrition apps available today. This is because the healthy lifestyle movement has become, and continues to be, popular among individuals around the world. More and more people are concerned about their health. Other products like fitness trackers and smartwatches have also grown in popularity over the years.

But to track your fitness you don't need to sink tonnes of money into buying expensive devices. A nutrition and fitness app can help you achieve your personal fitness goes just as well. There are many types of health apps out there. These include:

Fitness/workout apps
Healthy eating or nutrition apps
Apps for improving overall health
Apps specifically for weight loss
Apps that help with diet
Weight maintenance apps
And even apps for gaining weight
For nutrition apps, they usually have the following features:

A built-in calendar to help you track your eating habits and help you remain on course to meet your fitness goals
Somewhere to enter information about each meal you eat, so you are able to analyze what you are eating each day
Some nutrition apps will allow you to upload photos of your food and the app will recognize the food in the photos
The most basic function of a nutrition app is a feature which counts your calories
Most nutrition apps will have a section that can give you diet and nutrition tips to help you if you are trying to lose weight
Studies show that the use of diet applications to be effective in promoting healthy eating. These apps do this by influencing your actions to be more health conscious. They also provide users with education about nutrition.

When often used over a long period of time, diet and nutrition apps can be more effective for users. By being able to know their nutritional intake at any time, users can adjust their eating in order to reach their fitness goals.

Many users find that using nutrition apps gave them a higher awareness of the nutrients found in different foods, and greater motivation for healthy eating and exercising. Apps can give users inspiration, nutritional information and improve their motivation to make healthier choices.

Other ways a nutrition app can help you with your diet plan include that they can effectively assist you to eat more fresh fruits and vegetables, eat less junk food, choose healthier food options, and drink less sweetened beverages.
Nutrition Apps are Great for Getting to Your Fitness Goals
Eating a balanced meal can be tough for those who aren't used to it, or when we are constantly busy and don't have the time to figure things out. In addition, it seems like there's always a new restaurant to try, or we're too tired to cook. We tend to take the easy route, order in and push our diet plans to the side.

This is where a nutrition app can bring us a solution. Nutrition apps are designed to help us come up with a personalized nutrition plan without the pain, and better yet, it can do one that is suited for our individual needs. Nutrition apps are super easy to use, and way more affordable than getting the help of a professional trainer or nutritionist. It's also just as accessible, if not more, because you can access information right on the spot.

Engagement in your work and daily activities is very important, but the reality is that it's not always there and this mindset will affect your productivity and success. Balancing your work-life schedule and responsibilities can be tough, and it may often seem like an impossible thing to achieve. Wellness and fitness apps address this particular challenge and help people and companies find the right balance, which leads to improved engagement and here's how:
Stress-relief
Stress management skills are very important and luckily there are apps that can help with this aspect. Those who feel stressed are often unhappy because it prevents them from engaging in activities but learning to control it can eliminate negative feelings and allow you to feel happier. Stress management apps help people identify the issues that are causing them stress and making them feel anxious so that they can focus on eliminating them. This will help you to relax instead of constantly worrying about all the things that need to get done both at home and at work. Some apps can also help employees learn breathing techniques, which are known to help reduce stress and other apps can even help change your mindset.
Time Management
Many of us live life in the fast lane, and it can be both hectic and busy making it difficult to keep track of all your tasks. If you don't feel like you have enough time to get everything done or that there are not enough hours in a day for you to complete your work and home responsibilities there are apps that can assist you with time management and teach you the skills that will result in improved engagement. These apps can help you schedule work tasks, meet deadlines and ensure you don't forget any projects. Some apps can also help you schedule your activities outside of work including going to the gym or going grocery shopping for example and can also help you coordinate time and events with other busy family members resulting in greater engagement.
Solo And Competitive Apps
Staying active and healthy can be hard to do when you have a packed schedule, but it's very important to make this a priority because it will help you feel better and happier. Solo fitness apps provide users with quick and easy workouts they can complete in ten minutes or less. While it's quick, a little of exercise is better than no exercise and will help reduce stress and allow you to relax. If you are competitive there are apps that allow users to engage in competitive fitness games while getting plenty of exercise. There are different apps, so users can choose yoga workouts, strength and training, running or another type of exercise they are interested in. These apps are great for everyone, especially those who want to work out but feel like they don't have the time for it.
By using a nutrition app you can set simple goals for your healthy eating. You can also see your progress in real-time, and the app can send you reminders and notifications. Using a diet app can tailor to your own personal needs and help you reach your goals much faster than if you didn't use one.

Author's Bio

Karthik Talwar is a content writer for BreezeMaxWeb that helps businesses showcase their brand through enticing copy. When he is not working, he enjoys exploring new places and trying new foods.