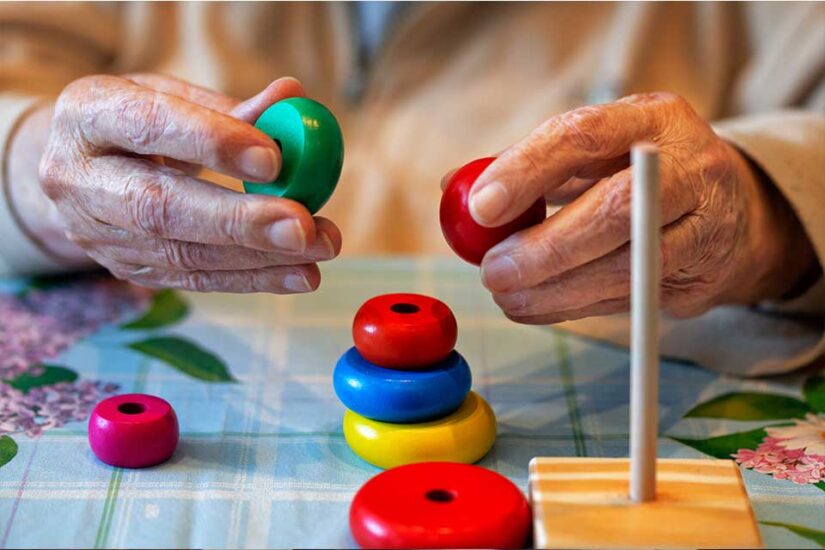 There are many types of senior living communities available, catering to a large variety of needs and requirements. Memory care is one of these options and is specifically for those who have memory-related illnesses and require specialized care and support. To find out how memory care can aid your family member or friend, read on.
Memory Care
Memory care is a senior living option for those with Alzheimer's, Dementia, or other memory-related illnesses. It allows individuals to live in a safe and secure environment while then receiving the care and support they need. At Frontier Senior Living, the focus is on increasing and maintaining the quality of life, making sure that residents have a high-quality and enjoyable experience whilst keeping them safe and healthy.
There is also an emphasis on providing a structure that supports the retention of memory, and there is a focus on developing and maintaining cognitive functions. Due to the variable nature of aging and illness, there is no one size fits all solution and Frontier strive to provide services that suit the needs and abilities of each resident. There are support in daily tasks, medical and personal care and assistance, and many engaging social activities to improve the quality and purpose of life.
Who is it for?
Individuals age at different rates, and illnesses and conditions progress at varying rates too. There are many factors that affect whether an individual enrolls in a senior living program. A physician or adult care support worker will assess factors such as mental and physical health, and ability to live independently and complete certain tasks, and this will help to decide what kind of senior living support is required. Many people choose to care for their loved ones at home, either themselves or by using professional carers. Sometimes, however, this may not be possible for a variety of reasons, or the requirements and needs of an individual surpasses what can be offered in a home environment. This is where senior living communities come in.
ADLs, Activities of Daily Living, are six tasks that most people can complete without help or prompting. However, as you get older, you may find you need assistance in some of these tasks. There are:
Bathing
Feeding
Dressing
Toileting
Continence
Moving
IADLs, Instrumental Activities of Daily Living, are a further 8 daily tasks that are also used to assess independence and can pick up on disabilities that the ADLs may not. They are:
Using the telephone
Managing medication
Managing finances
Cooking
Shopping
Driving/ uses modes of transport
Housework
Laundering clothes
These are all tasks that make an individual self-sufficient and able to live independently. When these tasks become difficult to perform alone or without prompting, this is when senior living options such as memory care are required. Everyone ages at different rates, and illnesses can progress at different rates as well. Home care may also not be possible, or an individual's needs may have progressed past what a home caregiver can offer, and more medical and specialized care is needed.
Other types of Senior Living
Memory care is specifically for those with memory-related illnesses, but there are many other senior living options available for anyone who needs them. When you visit a specialist for an assessment, they can help to decide what level of senior care you or your loved one requires. Here are just a few of the different options available:
This option allows for home caregivers to have a break or some time to themselves while being comfortable in the knowledge that their loved one is being looked after in a high-quality community. These short-term stays provide change for both you and your loved one. You can spend the time with yourself, run errands, go on vacation, or just rest, while your loved one enjoys a stay in a senior living community with great social activities and top-quality care. Respite care is also a good way to see what senior living options are available to you, as you can explore and try them out. This can help to inform decisions about further care options later on if the need arises.
Many individuals value their autonomy and freedom and don't want to give them up. Independent living allows residents to live almost with the same level of independence they are used to, but within a community of similar people, with support and assistance available if it is needed. They are often resort-like communities, where residents have their own rooms and sometimes own kitchens, or food is eaten in a dining-room area. There are plenty of events and activities, allowing for lots of socializing. Support and help with personal or medical tasks are available when needed, and residents can enjoy their freedom in a community of like-minded people.
Assisted living communities provide medical and personal care for residents. This includes tasks such as medication management, laundry, and assistance in completing the various daily living activities. Residents have their own rooms, and meals are provided in a dining room setting. Assisted living communities often have a large selection of programs, events, and activities that are great for socializing and making friends and keep residents feeling creative, productive, and purposeful.
At the heart of Frontier's senior living communities are some core values. These include increasing and maintaining the quality of life of each resident. There is plenty of different types and levels of support available, and they are all able to make sure their services work for each resident's needs. Autonomy, self-expression, and independence are also promoted and encouraged within the communities and environment, with plenty of activities and events to promote social interaction.
Choosing senior living can seem overwhelming with so many different options. It is important to consult a specialist, such as a physician, who will be able to assess the independence of yourself or your loved one. They will then be able to suggest which level of senior living is best and also answer any questions you or your loved one may have.