The Most Dangerous Countries to Drive In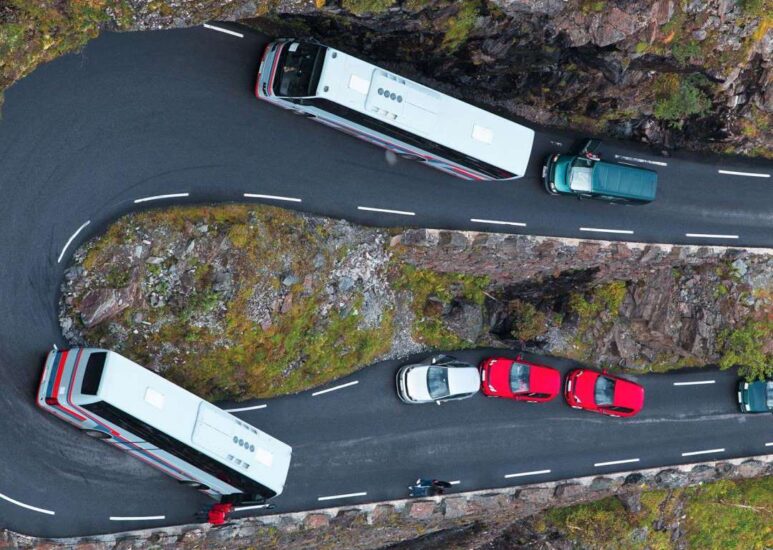 Before we dive into the list, it should be noted that a lot depends on which part of the countries below you are driving in and when. Nevertheless, in terms of both deadly and non-lethal car accidents, some nations are way ahead of the curve than others.
Uruguay
Uruguay, alongside several other South American nations, has amazing locations to enjoy an exotic vacation in. Unfortunately, the country's natural beauty is not reflected in its road conditions or safety. About 503 vehicles are stolen in the country per 100,000 people, with foreign tourists being prime targets. This number places Uruguay firmly at the number one position across the planet, for taking one's eyes off the vehicle or the road. Uruguay is also the 11th nation in the world as far as deadly and major road accidents are concerned.
Dominican Republic
With a record of 47 deaths per 100,000 people, the Dominican Republic is not only one of the most dangerous countries in the world to drive in, but it is also the second most deadly country to ever find yourself inside a car! Compared to other neighboring nations, the Dominican Republic has managed to curb its vehicle-related crimes though.
Colombia
Colombia is the 10th worst nation in terms of road safety, with the third worst road conditions in the entire world. The two are closely connected, of course, because driving safely on a broken road is nearly impossible, especially when the drivers around you are as reckless as they possibly can be.
Thailand
Thailand is famous for a lot of things, but it is a nation that offers mixed experiences to visitors in more ways than one. For example, no other nation has a higher, on-road death rate than Thailand.
Russia
Moldova managed to score a 2.1 out of 7 in a study conducted by the Global Positioning Specialists, confirming their position as the nation with the worst road conditions in Europe and the world. Russia has a higher on-road death rate from car accidents than Moldova though but comes in second with a score of 2.7 out of 7 on the same scale. Considering the size of Russia, those are serious concerns.
What About the US?
Unfortunately, 38,000+ deaths in the United States are reported every year on average, and millions of serious injuries affect people in the 6 million+ accidents (average per year) reported. Due to the US's size and population, the impact is not felt as much until we are ourselves involved in a devastating auto accident. If you or any one you know has recently been in a car crash, do not hesitate to seek compensation for your physical, mental, and financial sufferings. Contact Horst Shewmaker to file your personal injury claim as soon as possible since every state has a set deadline on those.
It does not matter whether your nation is on this list or not, car accidents can happen at any time and in any place. It is true that driving in some regions of our planet does require extra attention, but in truth, no road or drive is safe, unless you take the precautions necessary to make it so. Unfortunately, even those safety measures are not enough to prevent some accidents, and such unfortunate accidents are far too common in the places mentioned.