Great PPC Guide: Everything You Need to Know In 2021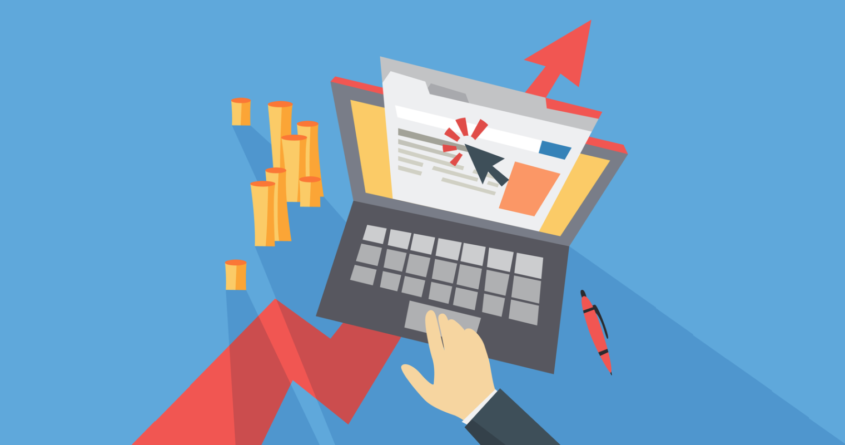 Pay-Per-Click or PPC has gone through various significant changes through the years. It's predicted to continue evolving faster than ever because of the emergence of new campaign types, targeting options, tools, and features that various platforms offer.
Since PPC is one of the most effective ways to market online, it is necessary to understand the key trends that will impact PPC advertising in 2021. The year is about to end, but you still have time to learn the upcoming trends to ensure that you can create the right strategies and use the most effective tools available.
As a form of digital paid advertising
PPC remains a good alternative to paid online advertising. You can easily market your product and reach potential customers. You only spend your advertising money when someone clicks on your ad, which you can place on different platforms based on your target customers and sales goals.
The ad system performs several functions. You can use it to increase your sales. You can utilize it to boost your website traffic or use it as a tool to receive inquiries from your target consumers. When employed correctly, PPC is more effective at reaching specific audiences, which is difficult to do using traditional advertising methods.
You might think that PPC comes in just a single type. This is not the case. It started as a text ad for search engines. But since then, it has evolved into various types, such as social media ads you see on social media platforms. There are also display ads using videos or pictures. Remarketing ads are PPC ads using the same information but utilize other keywords. Google Shopping is another PPC type, where online retailers pay Google to display their products with a link to their website.
Things you should know about PPC trends for 2021
With the help of Chicago PPC Agency and several industry experts, you'll find different things you should know regarding where PPC is headed in 2021 and beyond.
Google will continue to limit access to search query data and obliterate tracking cookies. Thus, e-marketers have to learn how to be flexible. Since marketers will not have the data to assist them in making decisions, they have to rely on whatever data is available and use their intuition to factor in the rest of the indicators to help them make the right decisions. This means writing better ad copy and reviewing search patterns instead of individual queries.
After relying almost solely on technology, online marketers using PPC will have to go back to being more creative and focusing more on the customers and their motivations for buying certain products. Marketers should re-learn how to anticipate consumer behaviors, identify customers who will be more valuable to the brand instead of looking for one-off purchasers.
There will be increased automation, with marketers benefiting from Machine Learning and Artificial Intelligence to identify the best ads to use, identifying the right call-to-action, calculating the best bidding strategies, checking account performance, and more.
Shifting to other search engines and PPC networks will occur. Right now, Google takes a huge slice of the PPC revenues. In 2021 and beyond, marketers will be using other networks, such as Bing Ads, Yahoo Gemini, AdRoll, Facebook Ads, Pinterest, Twitter Ads, LinkedIn Ads, Bidvertiser, RevContent, BuySellAds, Advertise.com, AdBlade, Amazon Ads, and AdRecover.
The changes in global privacy restrictions and policies to third-party cookies across all browsers will disrupt data sourcing. Marketers will have to work with agencies and their companies to create a data strategy that will enable them to comply with privacy regulations while using available data. Many marketers will be using first-party data.
Customer engagement will increase with videos. Videos are more interesting, creatively, and visually. They deliver the message on a more personal level, and with some clever editing, you can present different targeted ads to your various targets.
Go back to the advertising basics. This means using more structured campaigns for different audience segments. Marketers should work with a professional vendor, such as Chicago PPC Agency, to develop thematic campaigns that will have specific appeal to different audiences.
Instead of relying on data, marketers will have to focus on the understanding that their customers are people, not statistics, and have specific needs, behavior, and motivations. This means that marketers should prepare the perfect message for each target audience segment instead of using one across the board.
Hopefully, these trends for PPC in 2021 will help you to stay competitive and attain good results in the coming year.