5 Killer Content Writing Tips To Hold The Attention Of Audience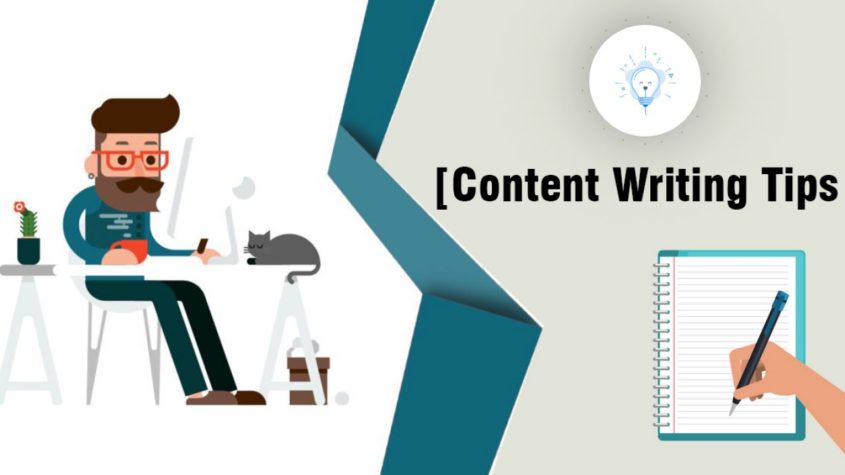 As per a Pew Research Centre Study, 18 to 49-year-old people get most information online. At least 77% of Internet users read blogs. Thus, businesses with blogs get 126% more lead growth than the ones devoid of blogs. 61% of US consumers make a purchase only after reading relevant content on the Internet. These statistics show that content is still the king when it comes to digital marketing. Here are the top five ways to write killer contents that will hook the attention of your audience.
1. Create strong headlines
Image source: mediaengagement.org
80% of your target audience will read your headlines. But, only 20% of them will read the rest of your content. So if your content has a vague headline, you can prepare to lose the maximum of your potential customers.
How to write strong headlines?
The team at essaycritics suggests that using odd numbers in headlines can help people believe and recall the information more easily.
Example:
23 thoughts one has while watching 'Manhattan.'
5 reasons I hate dancing
Provide a good reason for reading your content
Nearly 89% of blogs get less than 100 shares. Thus, your headlines should give a strong reason why your readers should read & share your content.
Examples:
Increase your website traffic with these 5 awesome steps
9 facts about MyAssignmenthelp that will blow your mind
Convey a sense of urgency
Your target audience may not read the rest of your content if the headline doesn't consist of a sense of urgency.
Examples:
7 Blogging Tips Every Blogger Should Start Implementing Right Now
Reading this post will make you happy instantly
The headline determines whether or not your audience will go through the rest of your work. Remember, a great headline is a promise. Your target audience will scroll down because they would expect you to deliver on the promise.
Also Read : Moviesflix Pro
2. Provide answers through your content
Let's assume that you run a beauty product company online. Your target audience is looking for tips to get rid of oily skin. But, you end up delivering contents related to hair care. Outcome? Your potential customers will be diverted to other websites. So, your content must provide quick and relevant answers to the questions of your users.
How to answer your users' queries?
Use the right SEO tools to figure out the keywords your audience is using to look for answers related to your nature of business.
The keywords will give you an idea about the questions your potential customers are asking on Google. So, write contents based on those queries and provide relevant answers through tips, lists or infographics.
Go into as much detail as possible while writing the content. Let's say you are writing about what not to include in an essay. You should also explain why your readers shouldn't include certain points in their work.
Whether you write a blog post or infographics, make sure your target readers are able to gain knowledge from it. It should serve a purpose. Also, your content should be easy to scan so that people can pick the important bits without any hassle.
3. Make your content scan-friendly
Image source: searchengineland.com
The fact is reading online is way difficult than reading from print. The distraction is quite normal when there's a lot of stuff competing for your readers' attention on the website. From images, headlines to colours and hyperlinks, it's easy for your readers to get confused if your content is not scan-friendly.
How to make your content scan-friendly?
Break a complex topic into shorter posts
You don't want your readers to get confused while scanning through a complex topic. Thus it is better if you could break that topic into a series of posts.
Say your topic is 'how to write a perfect assignment?' So, you can try breaking it down into 'how to pick a topic?' or 'how to write an introduction?' and so on.
Structure your paragraphs in the inverted-pyramid style
The inverted-pyramid style lets you write your conclusion first. Then you can support it with the sentences or points that are important to your topic. This can help readers move from point to point easily.
Use the white spaces smartly.
You can make complex contents simpler just by introducing lots of white space. It is even better if you feature one idea per paragraph and keep them short.
Your audience will not come to your website because they wanted to read flowery prose. They come to get specific information and that too quickly. In short, good scannable content is what your target audience is looking for.
4. Prove the credibility of your content
Make your content credible enough to earn the trust of your readers. Your blog is the reflection of your company. If the information in your blog is proven inaccurate, it could ruin the reputation of your blog.
How to enhance the credibility of your content?
Link to other quality websites that can make your work or topic sound more credible. Make sure the website you are linking to is a trusted and authoritative source.
Try to link to as many contents as possible. The more you back up, the more trusted your content appears to be.
Include relevant examples, statistics and facts to support your information in the content.
Accuracy builds trust with your readers. Have you seen the movie 'Shattered Glass'? If you haven't, then you should because it shows what inaccuracy can do to your reputation.
5. Compel your readers to engage with your content
Image source: pandologic.com
Who loves to attend a boring lecturer's class? Nobody. The same is the reaction when your contents do not spark engagement with your target clients. Remember, an engaged audience will hang on to every word you mention in your content.
How to make your contents engaging and thought-provoking?
Leave your readers with relevant questions.It means that you need to include questions that will help your readers reflect on the implementation of the knowledge you've provided.
Include a promising introduction Tell your readers why they should care to read your entire content.
Weave a story into your post or try an anecdote in the introduction of your content to hold the attention of your target readers. Stories clarify your points clearly than any other methods.
The equation is simple. If your content is engaging, it will spark a flurry of comments. The comments determine that your content is worth noticeable on the SERPs. This is also a great way of getting huge traffic and revenue to your website. you can also add images or videos to communicate better with your audience
Wrapping Up,
Writing engaging and perfect contents can be easier if you try out the steps discussed above. From creating strong headlines to linking credible sources to your post, implement every tip to attract the attention of your readers. It may not happen overnight. It will take time, but get all the elements right and you will be able to write contents like a pro.
Author Bio:
Ricky is a full-time associate professor at a reputed university in London. He also provides students with reviews at Trustedessayreviews. Ricky loves to bake pastries in his free time.